GENERATE QR CODES FOR TRACKING LINKS
The integration with SPARQ Code allows QR Codes to be generated for tracking links. A QR Code is a bar code that mobile devices can scan and interpret. The cool part about QR Codes is that you can use them in offline marketing materials such as print ads and track their performance. Learn more at www.sparqcode.com.
Employees and affiliates will be able to generate a QR Code for any tracking link. After generating a tracking link in the Generate Tracking panel, in the options click on the link for QR Code. The tracking link will be sent to the Generate QR Code page for you to customize the QR Code and download it.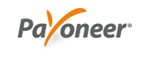 GET PAID QUICKLY AND EASILY
Payoneer is a payroll provider, addresses international payroll management through multiple payment options, where the globally issued prepaid MasterCard card is the claim to fame. HasOffers partnered with Payoneer to allow our affiliate network offer their payees multiple payment options managed at one platform. Payoneer allows web based businesses pay large numbers of people around the world, efficiently and securely, directly to prepaid MasterCard cards and prepaid MasterCard. Learn more at www.payoneer.com. Payoneer prepaid MasterCard cards Demo: www.payoneer.com/newdemo.html Payoneer Local Bank Transfers: www.payoneer.com/LocalBankTransfer.aspx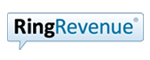 SETUP OFFERS AND TRACK CONVERSIONS FROM CALL PERFORMANCE MARKETING
RingRevenue is the call performance marketing technology behind the leading ad networks and advertisers. Using RingRevenue to setup offers and track calls as conversions. Learn more at www.ringrevenue.com. To setup the RingRevenue integration, you need to contact your Affiliate.co.za account manager.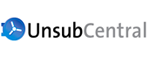 MANAGE YOUR SUPPRESSION FILES FOR EMAIL CAMPAIGNS
UnsubCentral internally maintains suppression lists. Instead of sharing those lists directly, UnsubCentral advertisers issue Affiliate Keys. Each Affiliate Key identifies a relationship between a specific UnsubCentral list and an affiliate. Using Affiliate Keys allows the advertiser to specify different sharing parameters (e.g. plain-text emails vs. md5 hashes) on a per affiliate basis, permits download and upload auditing, and can make it easier to identify a responsible party if abuse is detected. Learn more at www.unsubcentral.com. To setup the UnsubCentral integration, you need to contact your Affiliate.co.za account manager.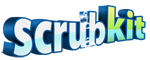 ELIMINATE FRAUD LEADS WITH SCRUBKIT
ScrubKit is a robust and intuitive fraud and risk management system that allows clients to hone in on fraudulent activity immediately. Data is displayed and organized in an elegant web interface and viewable from every angle; Affiliate, Offer, Advertiser, and SubID. Alerts are triggered and displayed on each individual data point throughout the system and risk is color coded according to severity. To get more information or schedule a demo go to www.scrubkit.com. Enabling ScrubKit will allow ScrubKit to pull stat information via API.
What's Next?
Begin your Online Affiliate marketing journey by simply following the link below and completing a short application form.