By Relebohile Kobeli – Digital Campaign Specialist
I bet you opened your email inbox today and interacted with a promotional email or two. Email marketing is the use of emails to promote products or services. However, there is more to it. You can use email marketing as part of your customer acquisition and/or customer retention strategy. Email marketing is the best form of communication with your customers, it is a cost-effective and conversion-rich form of digital marketing. It's compelling, persuasive and gets you great results.
Research has proved that email marketing is not only relevant but is showing promising growth with the years to come. 293.6 billion emails were sent and received daily in the year 2019 with an expected growth of over 347.3 billion daily emails in 2022 (Statista, 2020). Email marketing is simply not going anywhere anytime soon. It is only right that you start building your mailing list today. After all, "money is in the list!"
If that's not motivation enough, for every $1 spent on email marketing, you stand to make $40. Email marketing guarantees the highest ROI amongst all marketing channels.
Pretty convincing isn't it? Now let's get down to business. The following is a step-by-step guide to building your own email list.
A step-by-step guide to building an email list
Here is the catch, creating wealth from nothing is a fallacy, so be prepared to put in a little bit of work. You can't create an email list before putting a few things in place. Here are a few resources that you should have before you start building your own email list.
You must understand your audience
The fundamentals of marketing are consistent across all channels. The first step is understanding the marketplace. You need to define who your customer is and what he/she needs and wants. Before you begin building an email list, it will come in handy to know who these people are, this will be vital when devising your acquisition strategy and personalized marketing campaigns.
Since we are talking about the basics, I recommend that you create a marketing persona - representative characters created to embody the different user types within a targeted demographic, behaviour or attitude.
Below is an example of what a marketing persona should look like. Look at the template and think about what the ideal persona for your business is. The more you know your audience the better your communication to them will be and the more targeted your marketing message, resulting in higher sales and conversions.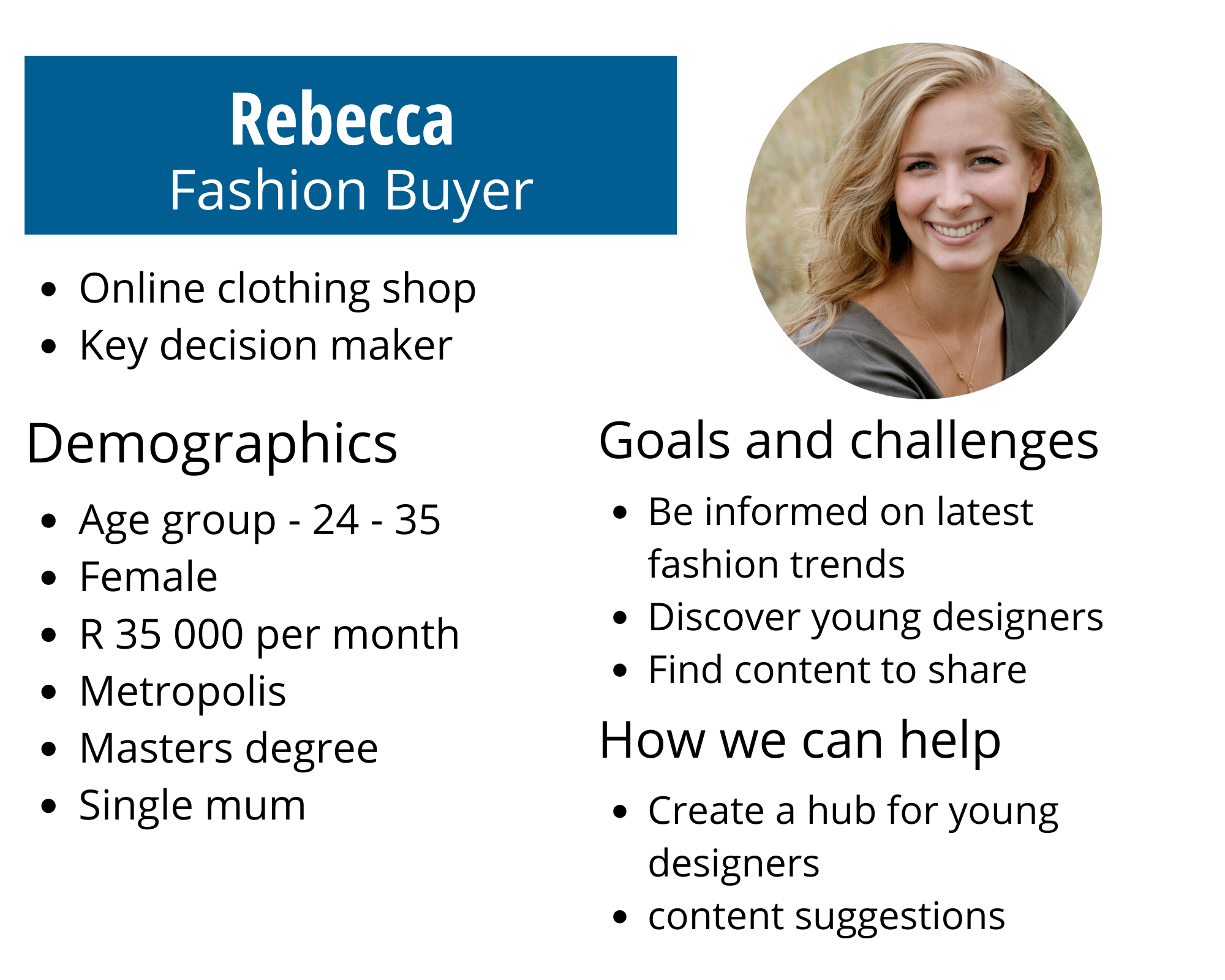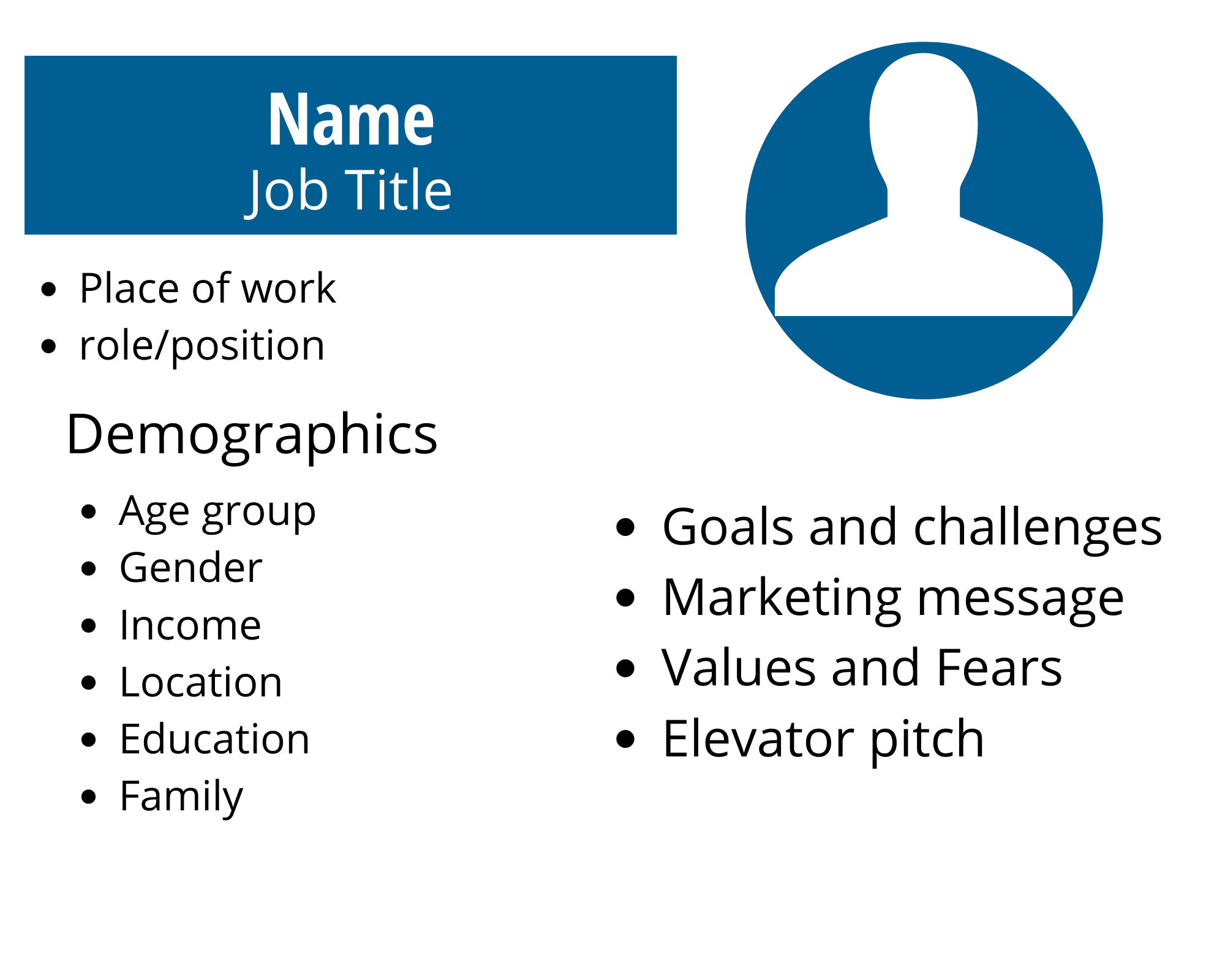 It might look like a tedious process, but that is a step you don't wish to skip. It will help you figure out where to source your target audience. Once you've found the people, only then will they give you their email addresses.
You need an enticing offer
Now that you have a clear understanding of who your target audience is and what their needs are, ensure that what you are offering, creating or selling speaks to their needs. People need a reason to join your email list. Think about it for a second. If someone is prompting you to give them your contact details, you wouldn't be willing to share them unless you are going to reap a benefit from their interactions with you.
You need to have a website
Building a website sounds really intimidating, but I guarantee you there's a simple workaround it. You don't necessarily have to have a huge website to create an email list. In fact, you can make do with just a landing page – a single web page that contains an email opt-in form, this is where subscribers enter their email addresses to become part of your email list.
If you are going to use paid advertising such as Google Adwords to recruit subscribers, you need to familiarize yourself with their regulations and make sure that your website is compliant. Some advertising channels require your website to have multiple pages including Privacy Policies, Terms of Service and a contact page.
You can create captivating landing pages in a fraction of the time using any one of the following services, they are free, no coding experience needed and there are multiple templates to choose from.
Wix.com
Mailchimp.com
Ucraft.com
Webflow.com
Carrd.com
You need an email marketing service
You are going to need an email marketing platform to start communicating with people who have subscribed to your email list. Just like website builders, there are several email marketing platforms you can choose from. For starters I would recommend Mailchimp, with their newly launched website builder, you can have two services on one platform. This will reduce the number of required integrations, the best part, it is free for your first 2000 subscribers.
I am sure at this stage you are wondering why you can't just pop your subscribers an email from your Gmail or Yahoo account. An email platform will you give five key functionalities,
Organize your email lists
Design and build creative email marketing campaigns using vast templates provided
Enable you to segment your contacts for better targeting
Send bulk emails
Provide reporting on how your campaigns are performing. If you have a good mailing service, they'll keep you up to date on industry standards.
You will be exposed to a lot more as your email marketing grows, like drip campaigns, sequencing, etc. We will touch on that at a later stage, for now, just focus on collecting as many email addresses as you can, in legitimate and compliant ways.
Start building your email list with your existing resources
Now that you have set up the front and back office of your operation, you can finally get to build your asset. Finding the email addresses that will bring you days of glory when the money starts rolling in.
Hmm, don't even think it, buying an email list IS NOT a good idea. You don't have to search far, use what you have to add your first few email addresses. If you have come this far in your Google searches, chances are that you have a personal or work email account with a few contacts.
You can't just add them to your list though, that is in direct violation of the mailing code. You can, however, email these people personally and send them a link to your landing page. Who knows they may forward your email to their own contacts if your offering is tantalizing enough?
You are not limited to just this though, there are other channels you can recruit subscribers from.
Social media
All those years you have been putting into building your social following can finally pay off. You can post the link to your landing page on Twitter, Instagram, Facebook, LinkedIn, Pinterest and everywhere else you believe you can haul a few email addresses.
The best part of using social media is that your post will be exposed to more than just your social circles if you are using the right hashtags and your account is set to public viewing.
Another powerful strategy is to join relevant groups that match the profile of your target audience. These groups often allow individuals to post links to their own products and services, allowing people to opt-in. This will be your jackpot.
Your social media efforts will most likely materialize in a week to a month. Be patient, you will be surprised at what you get. If your offering speaks to peoples needs and wants, your list will be filled with loads of eager recipients.
If you have startup capital, you can elevate your game with paid traffic.
Paid media
Even though organic traffic comes highly recommended, it may take a while, especially when you are just starting to build your reputation and online presence. To get things moving and fast, purchasing ad traffic will accelerate your list building.
Here are a few avenues you can investigate.
Facebook ads
Facebook has segmentation features that will target your ad to a very specific demographic. Be prepared to pay a few dollars for every email address acquired, the prices hugely vary depending on how niche your audience is.
Twitter ads
Twitter will help you increase the influx of traffic to your landing page and if they like what they see, you can gain more followers and email subscribers.
Google Adwords
Talk about 10X. This will probably be the quickest most efficient way to build your email list. Adwords will generate large volumes of targeted traffic that will grow your email list size immensely.
The keyword with these is "Paid media". These sources of traffic will cost you money, but as we said in the very beginning, the money is in the list. You will get a lot more back from that list in revenue.
You can also get subscribers with content marketing
Content marketing indirectly builds your list by first attracting viewers to your content, and then inviting them to subscribe to your mailing list. This is by far one of the most impactful strategies to use and will help you retain your subscribers for life. Well given you are providing value to your audience.
Content marketing will never grow old, it is one of the most powerful forms of marketing, don't underestimate it. By posting targeted articles with strong SEO, you will grow your traffic and subscribers organically.
Conclusion
It is as simple and concise as that. Sure, there's probably a lot more you can do to build your email list. You can try webinars, giveaways, courses etc. The more strategies you try out, you'll find what works out for your target audience and the quicker your email list will grow. Once you have built your email list, don't shy away from joining our network.
We will help you monetize your email list, with a vast range of email campaigns. Joining Aff_coza Partners is very simple and straightforward, you simply sign up FREE to our affiliate program by visiting http://affiliate.co.za/affiliates/ to start promoting our offers ranging from loans, insurance and e-commerce. Our Partner Acquisition executive reviews each application and approves them soon afterwards. We accept affiliate applications from any country and welcome traffic from all geographies.
Affiliates, you can join Affiliate.co.za program today FREE of charge here.
Make sure to register as an affiliate or login in to your affiliate account to start working on your income goals.